Monica Tannian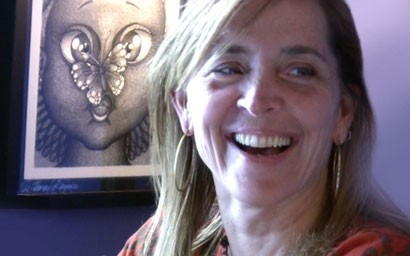 President, MMC
Studio veteran Monica Tannian created Milk Money Consulting, Inc. after a several year stint managing Dallas Austin's DARP Studios. She started the business to offer support services to the hardest working, least recognized craftsmen of the music business: engineers, songwriters and musicians.
Monica's Background
Monica got her start setting up band equipment, running lights and negotiating with club owners while managing Philly rock bands in the mid 80's nights and working at the Bureau of Economics at the University of Delaware by day. Monica gave up the economics field when she found her niche as a studio manager at Kajem Recording. Tucked into an old school, blue blood suburb of Philadelphia, Kajem became an unlikely home for some of the biggest hard rock bands of the late 80's, like Cinderella, Queensryche and Metal Church. Near the end of Monica's time at Kajem, she met young up-and-coming producer Dallas Austin, who was recording the first Boyz II Men record.
Keeping it Real
Monica balances her hectic business life with yoga and meditation which provide her an anchor of sanity. Monica also believes in service and has been working with her sister, Joyce, on a project called "Kenya: Water is Life." to raise money to dig wells for much needed water in Kenya.
Fun Facts About Monica
Dreams: To do a back bend when I'm 50 and to be able to be an elegant ballroom dancer
Places I Want to Visit: Madagascar (microclimates) & Malta (history & architecture) & New Zealand (Hiking).
Affinities: Perfect moments, the smell of summer rain, a good night's sleep, people who simply try.
Why Music?Fate
Easiest record company to work with: J Records
Least Favorite Food:Cheesecake
Place of birth: Pittsburgh, PA
Influences: My dad's sensibilities:
As a kid experimenting with language, "Monica, remember, anyone who curses often is mental midget."
Later in life, after asking my Dad, the professor, to bring home (2) #2 pencils so I didn't use have to use my allowance to buy them. His response was, "No, is the value of your integrity (2) #2 pencils? Those pencils do not belong to me."
A world shaping view, "All great wars and conflicts are about property rights."
And finally, 'God is good, no matter what.'
Most Challenging Job: Working on a Horse Farm which was also a breeding farm for Trakehners (dressage horses) Found a new foal next to a Mare whom, we were told, couldn't get pregnant. We didn't know she was pregnant…though we marveled at her food consumption. A miracle.
Allergies: To People who do not think for themselves.
Favorite Soup: Indian Crab Soup (homemade).
Most Challenging Producer: Andy Johns