Our Services
At Milk Money, we know that music has the power to make the world a better place. We love making that happen.
We provide, manage and or schedule:
Studio Musicians
Consultation services focusing on music production issues: project coordination, budgets, studio space development, and commercial music creation.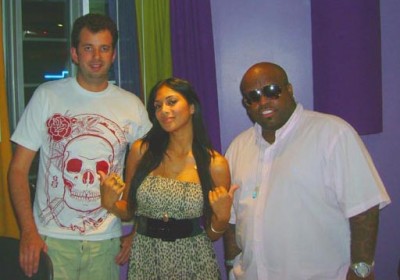 Facilitating the Production of Music



We want your involvement in your own project as much you feel you need to be. We will facilitate things so that your project runs smoothly and quickly and with as little stress as possible. We will match you with the right producer, mix engineer, song writers, studio musicians and recording studios to get your music produced and radio ready. Our Award Winning world-class people are trustworthy and great to work with. Our esprit de corps will infect and motivate your project until we are working as one. We handle the behind the scenes work so you don't have to; negotiations, project management, scheduling, billing and whatever it takes.

Key concepts infused in all of our projects are:
Thorough planning & detail management.
Creative back-and-forth.
Clear expectations.
Open communication.
Realized return on investment.
At Milk Money we strive to develop on-going collaborative relationships based upon a high level of trust. We value our reputation for excellence and creativity but its foundation is our professionalism, business ethics and competency.
We Bank On Our Reputation
We know that you have many people wanting to get in on your action, vying for your attention and your hard-earned dollars—it's no secret that we'd like to do business with you too. However, Milk Money brings something different to the table that can make a big difference in your decision: we have far-reaching experience and a great reputation that you can check on, along with a long list of amazingly talented clients. Communicate your dreams to us and we'll help bring them to life. For us, the extraordinary is standard in whatever we do. Our crew brings fresh ideas and high energy combined with many years of work experience with the best performers in the Industry.