Tommy Gee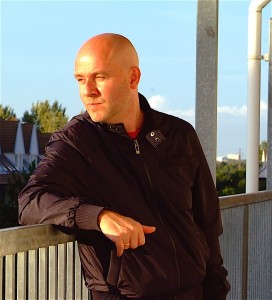 Producer / Songwriter
Throughout his career as a successful producer and performing artist Tommy Gee has been a musical pioneer, inspiring many artists and producers across the world. His vision – to unite American and European pop music – makes Tommy Gee a powerful force in developing global pop music.  He works with numerous artists, major labels, and companies like Universal, Sony, EMI and Mercedes Benz.
As a performing artist Tommy Gee helped define the European ambient electronic scene with his band Tournesol, one the first electronica acts ever to use elements of both European electronic and American rap music. To Tommy's surprise Tournesol's music impressed many of his favorite US artists. He followed up his group success by signing an artist deal with Sony Japan.
Tommy Gee has produced hit records and remixes all over Europe and Japan, including the highest-ever-selling single in Denmark. Tommy Gee was also a pioneer in exploring musical combinations of house music, electronica and jazz, highlighted by "Hows Life" recorded with Ovasoul7. House Live was played by the hottest DJs around the world like 4Hero, King Britt, Jazzanova, Osunlade, Rainer Truby, Vikter Duplaix and Gilles Peterson.
Tommy re-entered the music business in 2006 with renewed energy and inspiration, determined to do a full-blown cross-over to the commercial US urban pop markets.
"Basically I heard a lot of the European synthesizer sounds in the US urban pop that we had pioneered in the early 90's. I loved that clash. What inspired me was to hear this sound used in a totally new context. Dance/electronic music that used to be the sound of the future was all of a sudden the sound of the past, and here was something new and fresh. And I loved the way elements of pop was shaken into the mix", says Tommy.
"I really felt the passion for music when I heard the American urban pop. Americans make music with their hearts and this is very characteristic for the American songwriters and producers. In Europe, producers react much more with their minds and this combination of heart and mind is extremely interesting to explore," Tommy Gee explains.
He is currently working with artists in Germany, Russia and USA. Tommy Gee lives in Copenhagen, Denmark.
Listen to Tommy Gee's Production
"Mirror" by Tommy Gee with Brian Cox