Ben H. Allen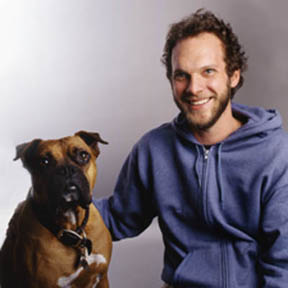 Producer / Mixer / Songwriter
Ben has had a storied career to-date as both an engineer and as a producer, with accolades no less-esteemed than musical "wizardry" (read Minsker's article spotlighting Youth Lagoon's latest release "Dropla" from the upcoming March 5th release of Wondrous Bughouse).
Cutting his teeth in the studios of New York City, Ben H. Allen came up the ranks in the Bad Boy camp, engineering records with Puff Daddy, Mase, Carl Thomas and Lil' Kim. After a brief stint working for pop producer Mike Mangini (Joss Stone, David Byrne), Ben moved back to Georgia, opened Maze Studios and began mixing underground rap records for artists such as Gangsta Boo, Rasheeda, and Bonecrusher, quickly becoming a fixture in the Atlanta hip hop scene.
In 2001, Ben worked his first sessions with Cee-Lo Green and a quick friendship was struck. Their mutual interest in avant garde rock as well as the more muscular rhythms of Atlanta's rap sound made for brilliant studio sessions that evolved into Cee Lo's second solo project, 2004's Cee Lo Green is the Soul Machine. The two continued their working relationship on the Gnarls Barkley project, St. Elsewhere. "Crazy", the 1st single from St. Elsewhere, was a gigantic US and international hit and the 1 single in the UK for 9 weeks. Recorded and mixed by Allen, the album went on to win a Grammy for Best Alternative Music Album for 2006.
Allen continues to exercise considerable influence as a mixer and is also making his mark as a producer. Working with his writing partner, Tony Reyes, Ben produced and co-wrote "Here to Stay" on Christina Aguilera's Back to Basics, which debuted at 1. The duo also remixed the track for an international Pepsi ad campaign. For more about Ben go here www.makerecordsnotbombs.com
Ben's Most Recent Credits
Kaiser Chiefs
Cults
Morning Parade
Youth Lagoon
Flagship
Delphic
Animal Collective
SX
Erin McCarley
Reptar
Washed Out
GIVERS
Rubik
Deerhunter
Cee-Lo
MIA
Matt & Kim
Gnarls Barkley
Christina Aguilera
Press
http://pitchfork.com/reviews/albums/12518-merriweather-post-pavilion/
http://pitchfork.com/reviews/albums/15614-within-and-without/
http://pitchfork.com/reviews/albums/18324-washed-out-paracosm/
http://pitchfork.com/reviews/albums/17672-youth-lagoon-wondrous-bughouse/
http://pitchfork.com/reviews/albums/14681-halcyon-digest/
http://www.soundonsound.com/sos/dec06/articles/benallen.htm
http://mixonline.com/recording/mixing/mixing_outside_lines/index3.html
http://blogs.citypaper.com/noise/index.php/2009/01/qa-merriweather-post-pavillion-behind-the-scenes-with-ben-h-allen/
Fun Facts About Ben
Worst Job Ever: Working for my Dad one summer washing cars. At the end of the summer, I drove a new car into a pylon. I used every hard-earned penny I made that summer to pay for it.
Favorite Book: The Omnivore's Dilemma by Michael Pollan
Favorite Album: Whatever I'm working on at the moment
Favorite NYC Restaurant: Chikkalicious – 203 E 10th St. NY NY 10003
Country I want to visit most: Australia
Pet for a lifetime: Juno – his boxer