Sam Thomas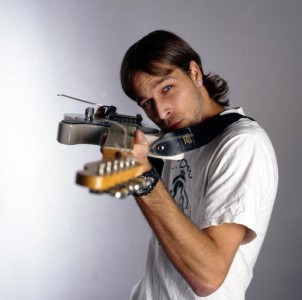 Mix Engineer
For more than 12 years, Sam Thomas has honed his creative ear and fine tuned his technical music skills as award-winning Bryan-Michael Cox's mixing and tracking engineer. His work regularly takes him to New York, LA, Miami, and Atlanta, allowing him to mix for the likes of Mary J. Blige, Gwen Stefani, Ludacris, Keyshia Cole, Joe, Monica, Ciara, and Toni Braxton. In 2008, Mary J. Blige's album Growing Pains won a Grammy for Best Contemporary R&B Album, making Sam's work a part of 20 Grammy winning and Grammy nominated projects to date. Sam also mixed India.Arie's Testimony Vol.2, Love & Politics, which was nominated three times in 2009, winning Best Urban/Alternative Performance for "Pearls".
Sam was heavily involved in the recording of "Oh Africa", Pepsi's World Cup theme song, which featured Akon, Keri Hilson and a choir of voices from around the world.
Recently, Sam mixed several songs for Monica's new album, Ginuwine's new single, and a new song from Justin Beiber. When he's not mixing for Bryan or other notable producers, he's mixing his own projects here and abroad.
Listen to Sam's Mixes
"Sucka For Love" – Danity Kane
"Therapy" – India Arie
"Last Chance" – Ginuwine
Fun bits about Sam
Guitar Hero: Eddie van Halen
Favorite Movies: The Big Lebowski, Tropic Thunder
Personal Hero who I've met: Fleming 'Razz' Rasmussen (Metallica producer, first 3 albums)
Favorite Color: Blue
Places he loves to go: Mexico, Carribean, Copenhagen
Would love to visit: Tokyo, Japan
Mentor: Grandpa Claude Thomas
Favorite Security Guard: Walter, my gorgeous pit bull. I feel like Walter speaks to me.
Unusual Job(s): Grateful Dead t-shirt vendor, Subway Sandwich Artist
Hobbies: Woodworking, building things…lots of them