Mark "Exit" Goodchild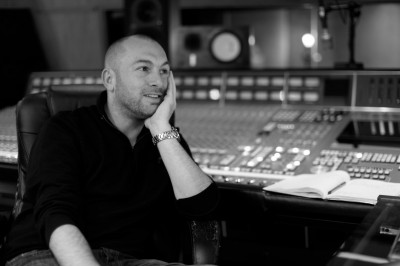 Engineer/Mixer
Implementing his musical knowledge and his DJ skill set to engineering over years of hard work, Exit has built an impressive discography and a long list of very happy clients. Exit has perfected his skills working with some of the biggest names in music, including Michael Jackson, Whitney Houston, Usher, TI, Ludacris, David Guetta, and many more. Exit tracks for major label artists and mixes for independent and major label artists.
Current Plans
Mark is now based in New York. When he's not mixing songs or traveling to Los Angeles, Atlanta, London and many other exotic locales to continue working with amazing artists and musicians, he can be found taking way too many Instagram pics or giggling out loud in hot yoga classes.

You can find out more about Exit on his website
Listen to Mark "Exit" Goodchild's mixes:
"Beautiful" – Akon
"Just Go" – Lionel Richie
"Little Red" – Slick
Fun facts about Exit
Favorite Food: Chocolate
Would love to visit: Egypt
Will return to: Scandinavia
Why Music: Realized if he could do what he loved in life as a job, then it had to be music!
Birthplace: New Hampshire