Karl Heilbron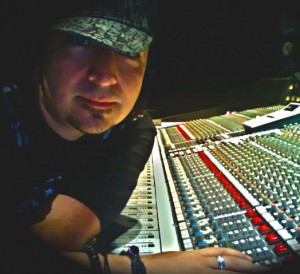 Engineer
Karl Heilbron graduated from Full Sail and made his way to Atlanta where he worked with legendary producer Brendan O' Brien on rock acts Aerosmith, Pearl Jam, Stone Temple Pilots and Rage Against the Machine. Karl went on to make hit records with Keith Sweat, like Sweat's own "Nobody" and "Twisted", "Freak Me" by Silk and a Top 10 album by Kut Klose. Karl also worked with L.S.G., including their #1 single, "My Body", and additional records from R Kelly, the Isley Brothers and Dru Hill. A talented musician in addition to his engineering skills, Karl was heavily involved in the making of Lisa "Left Eye" Lopes solo record Supernova. Karl also worked with 2Pac on "Pain", from the Above the Rim soundtrack and again on Until the End of Time with 2Pac and Lopes.
More recently, Heilbron was also involved with Usher's camp on Here I Stand, most notably on the remix for Love In This Club featuring Mariah Carey and Lil' Wayne. Karl engineered and played guitar on the hit single. Other recent credits include work with Bryan Michael Cox, Ciara, Jo Jo, Enrique Iglesias.
Currently Karl's engineering for rap superstar Young Jeezy for his new album Thug Motivation 103, both tracking and mixing for the Summer 2010 release. Heilbron has over 32 platinum and multi-platinum albums to his credit.
Listen to Karl's Work
"Star is Born" – Lisa Left Eye Lopez
"Love in this Club part ii" – Usher
Discography Highlights
As a Mixer:
Bryan Michael Cox, 2008
Ciara, 2008
Jo Jo, 2008
Enrique Iglesias, 2008
London, 2008
Kwiet Storm, 2008
Fun Facts About Karl
THREE JOBS I HAVE HAD IN MY LIFE
Dominoes Pizza (high school), Producer, Front-of-house mixer
THREE TV SHOWS THAT I WATCH
Big Bang Theory, Entourage, United States of Tara
THREE PLACES I HAVE BEEN
South Africa, Germany, U.K.
THREE PLACES I WANT TO GO
Japan, Tahiti, Maldives
THREE FAVORITE FOODS
Mexican, Cuban, Ceviche
THREE PETS THAT I HAVE OWNED
Boo Kitty, Kirby (hamster), Leo " The Lion Fish"
THREE FAVORITE BANDS/ ARTISTS
Metallica, Three Days Grace, Lily Allen
FAVORITE TEAMS TO WATCH
Manchester United, The Braves
THREE FAVORITE DRINKS
Propel water, Coke (addicted to caffeine, but there are worse things…), Starbucks